Highland Park High School
Home Of The Scotties - Class Of 1962
In Memory
Frank Kirtdoll VIEW PROFILE
TOPEKA, KANSAS - Frank Levi Kirtdoll, Sr.,76, departed this life on Wednesday, February 12, 2020 at the University of Kansas Health Care System - St. Francis Campus. He was born in Topeka, Kansas on September 5, 1943 to Ruby Lee Kirtdoll and Priscilla Irene Stevenson-Kirtdoll.

Frank was a life-long resident of Topeka, Kansas. He attended Topeka Public Schools and finished his secondary education at Highland Park High School. After high school Frank entered the United States Army and served during the Vietnam Era.

Frank was baptized at an early age and was a member of St. Luke Missionary Baptist Church.

"If you can dream it," entrepreneur Walt Disney once said, "you can do it." Frank lived up to that and became an entrepreneur founding his own company of Frankie's Odds and Ends/Autos. As an entrepreneur Frank had many titles, licensed beautician, licensed auctioneer and maintained a licensing for secondhand sales and automobiles. He was a gifted salesman and collector, with a grand sense of communication.

Frank thoroughly enjoyed entertaining family and friends. He was a loving and kind man, fair but firm. For those he loved he loved deeply, he would provide for their needs before his wants. Frank touched the lives of many people.

Frank had many hobbies: he loved hunting, fishing, music, cards, dominoes and many table games of skill and luck. One of his favorite hobbies, was the study, articulation, and application of law and the constitution, for which, he was a student and teacher.

Frank was preceded in death by his parents, brothers, Ernest Moore, George "Leroi" Kirtdoll, Rev. Edward Kirtdoll, Rev. William Kirtdoll, Charles "Charlie" Kirtdoll and baby sister, Patricia J. Kirtdoll-Mack.

He is survived by three sons, Shawn (Jennifer) Georgie, Lawrence, Kansas, Francis (Connie) Johnson, Newton, Kansas and Frank L. (Kimberly) Kirtdoll, Jr., Kansas City, Missouri; brothers, Ronnie L. Kirtdoll, Robert Kirtdoll, and Evangelist James Kirtdoll; sister, Ruby Kirtdoll-Jackson; two sisters-in-laws, Sharon Kirtdoll and Bessie Kirtdoll; four grandchildren, Michael, Matthew, Mason, Daryk and a host of nieces, nephews, cousins, extended family and friends.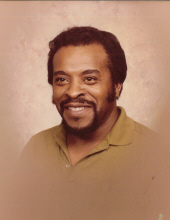 https://www.bowserjohnsonfuneralchapel.com/obituaries/Frank-Levi-Kirtdoll-Sr?obId=11104181#/obituaryInfo
Click here to see Frank's last Profile entry.